I'm having a very hard time admitting that summer is over and fall is on its way! But it seems official when Dunkin Donuts and Starbucks bring back their pumpkin spice lattes. They may taste amazing but they are full of sugar, and fake ingredients.
Pumpkin Coffee from Dunkin Donuts
INGREDIENTS: Brewed 100% Arabica Coffee; Pumpkin Spice Flavored Syrup: Condensed Skim Milk, Sugar, High Fructose Corn Syrup, Water, Brown Sugar (Sugar, Molasses), Caramel Color, Natural and Artificial Flavors, Potassium Sorbate (Preservative), Mono and Diglycerides, Disodium Phosphate, Salt.
36 grams of sugar in a medium pumpkin coffee and that is before you ask for extra sugar! It is recommended to have no more than 24g of sugar per day.
In the medium pumpkin spiced latte from Starbucks with 2% milk and whipped cream the sugar comes to a total of 49g.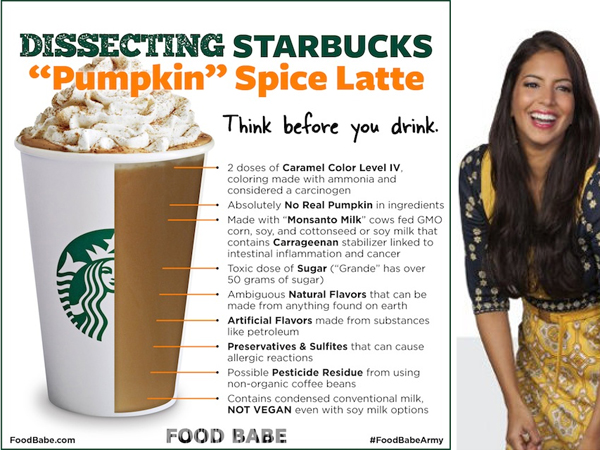 The good news is that you can control the ingredients that go into your pumpkin spiced latte by making it at home. Not only is this option healthier you are also going to save yourself money!
8 oz of fresh brewed hot coffee
2 tsp grade B maple syrup or honey
2 tsp fresh pumpkin (canned is fine just make sure its not pumpkin pie filling)
1 tbs coconut oil or 2 tbs cream
Place all ingredients into a blender and blend until coffee becomes creamy! Enjoy with no guilt.
Next week I will be making a pumpkin spiced chia tea for those who are not coffee drinkers so stay tuned!
Yours in Health & Happiness,